If you're wanting to really pamper yourself during a visit to Puerto Vallarta, make sure to book a spa or wellness treatment at Spa Imagine. Spa Imagine is a lavish hotel spa that rivals the world's top luxury spas. Their mission is to support guests in obtaining their beauty and wellness goals. A wonderful variety of personalized spa treatments and therapies are available that are focused on balancing the body, mind, and spirit. Plus, the location is simply out of this world. Situated on the 15th floor of the adults-only Hotel Mousai resort on the Garza Blanca Preserve, Spa Imagine offers unbeatable Banderas Bay and Sierra Mountain mountain views. Keep reading more below about the best spa in Puerto Vallarta, Spa Imagine.
The Best Spa in Puerto Vallarta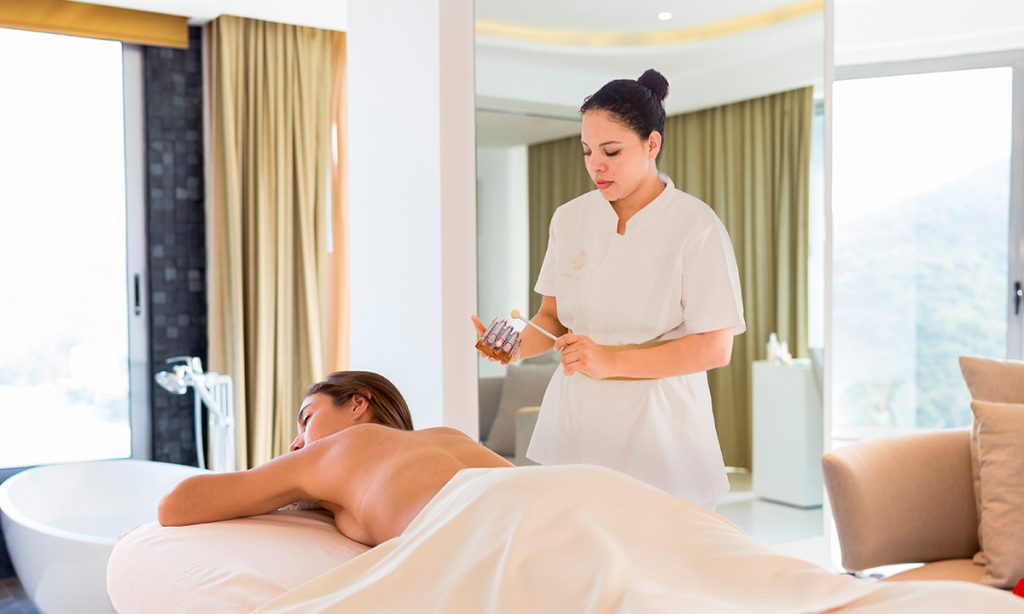 To start with, Spa Imagine is a full service and luxurious spa in Puerto Vallarta. There, they have a lavish hydrotherapy circuit including a whirlpool, a pressure massage shower, cold plunge pool and six-cycle vitality pool. In addition, Spa Imagine has a sophisticated relaxation lounge, a beauty salon, and specialty therapy suites. Each therapy suite is designed based on a specific chakra, which are body energy centers. Only soothing and natural products and decor were selected to create an inviting and relaxing ambiance for guests. In addition, they also have state of the art automated massage tables and room temperature control. That way, clients can adjust the suite to suit their specific needs.
Spa Imagine Therapy Suites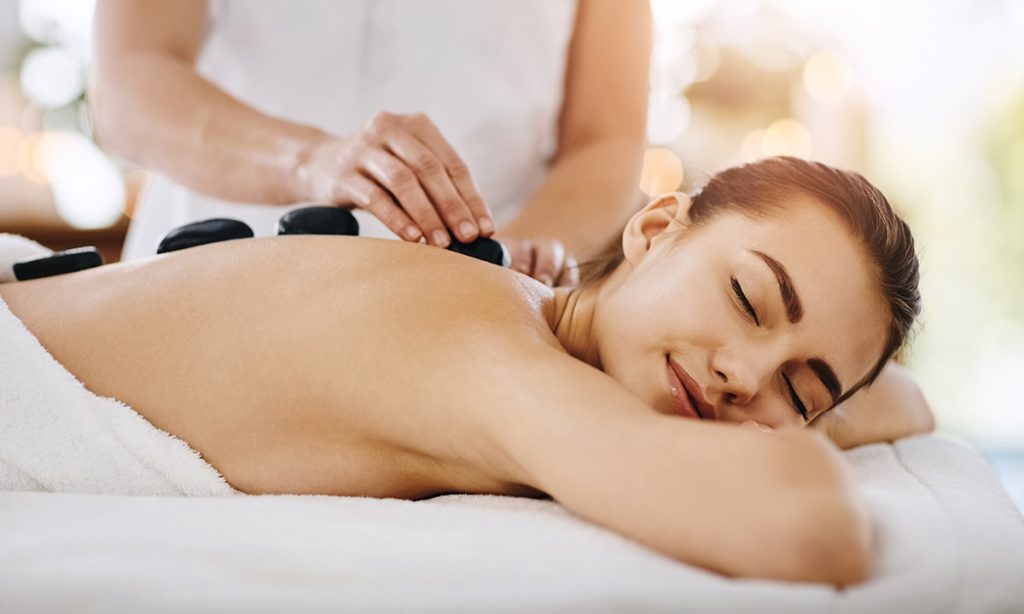 Spa Imagine's soothing therapy suites are designed so that every wellness treatment feels personalized and unique. In order to completely pamper guests, the therapy suites have only the finest touches and details. For example, there are 5 individual Therapy Suites and 3 Lavish Specialty suites to accommodate couples. There, state-of-the-art adjustable therapy tables create the ideal setting for a relaxing wellness treatment. There are also special rooms for each of the seven chakras. Inspired by chakras, these energy centers are found at various points on the body from the base of the spine up to the top of the head. Likewise, therapy suites are named after the sound attributed to each chakra such as LAM, VAM, RAM, YAN, HAM, SHAM and OM. In order to enhance the unique healing properties of each chakra, therapy suites contain decor that represents the precious stone and color associated with each energy center.
Hydrotherapy Ritual
A popular spa treatment that guests adore at Spa Imagine is the Hydrotherapy Ritual. It allows guests to truly relax as they float in water at Spa Imagine's unique hydrotherapy circuit. The healing and relaxing properties of water have been recognized for centuries as an important element in one's well being. As a result, guests will be able to obtain balance and center themselves in the Hydrotherapy Ritual. The invigorating circuit of hot and cold stations is a unique experience that every luxury traveler must try themselves. They also have a steam room and sauna as well.
One of the most upscale and luxurious resorts in Banderas Bay, Spa Imagine is located at the adults-only Hotel Mousai on the Garza Blanca Preserve. There, visitors will be amazed by the stunning 360 degree views of the ocean and lush Sierra Madre greenery. It's easy to relax when surrounded by such opulence, luxury, and nature at its best. The elegant and spacious Spa Imagine will help guests obtain a sense of calm and wellbeing that they are searching for. If you're looking for the best spa in Puerto Vallarta, Spa Imagine is the place to go. You deserve to pamper yourself and your loved ones with a rich experience at the most idyllic spa in Puerto Vallarta. Make your appointment today so you can see for yourself why luxury travelers are raving over their incredible beauty and wellness treatments.