Located on Mexico's Pacific Coast is the top beach destination known as Puerto Vallarta. The area attracts visitors from all around the world that flock to the area's gorgeous beaches. Situated in Banderas Bay, the lush greenery of the Sierra Madre Mountains reaches down to the shore in the south area of Puerto Vallarta to make a stunning landscape. In addition to great beaches, Puerto Vallarta also has amazing restaurants, world class shopping, excellent art galleries, authentic Mexican charm, and so much more. If you're in the market for beachfront real estate, luxury condominiums known as Lemuria Residences are being built in the exclusive south shore of Puerto Vallarta near the Garza Blanca Preserve. The high-end development is perfectly situated for people who love the ocean as some of the area's top beaches are located close by. Keep reading below to learn more about the best beaches near Lemuria Residences.
Conchas Chinas Beach
To start with, one of the best beaches to visit near Lemuria Residences is Conchas Chinas Beach. Located about 5 minutes north of Lemuria Residences, Conchas Chinas Beach is a great place to go if you want to avoid the crowds. The water at the beach is an amazing turquoise blue color, and the sand is soft and white. Depending on water conditions and currents, this beach can be ideal for swimming because the water is so clear. If you have children, they will love playing in the shallow tide pools that contain fish and small crabs at the south end of the beach. There are no restaurants at this beach, so make sure to plan ahead and bring drinks and snacks with you.
Playa Los Muertos Beach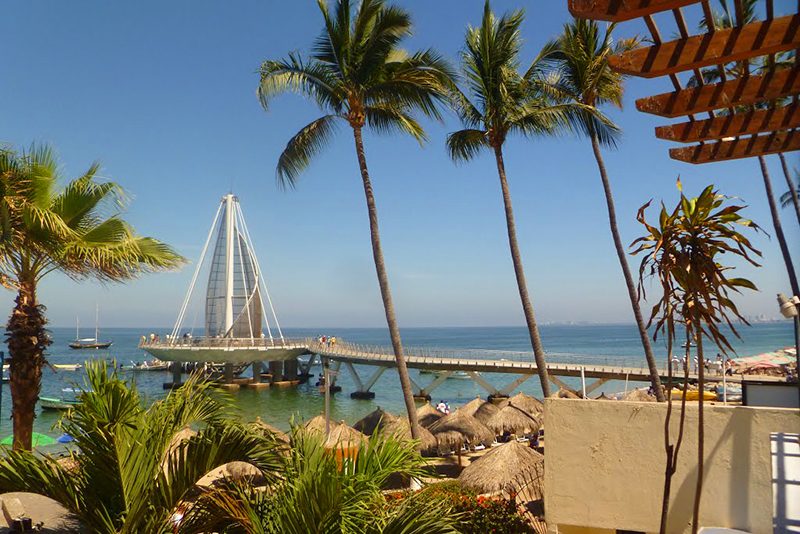 Secondly, if you like to be in the heart of the action, Playa Los Muertos is a great beach to visit that is located right in the heart of Old Town Puerto Vallarta which is about 10 minutes north of Lemuria Residences. There, you can find the iconic Puerto Vallarta pier and tons of beachfront restaurants with tables, chairs, and sun umbrellas right in the sand. You can partake in a variety of water activities, and parasailing and jet skis are available to rent as well. This is one of the busiest beaches in Puerto Vallarta, so it's also a great spot if you like to people watch. Make sure to stroll to the Puerto Vallarta pier which is located at Playa Los Muertos. It was renovated a few years back to look like a sailboat, and in the evening the pier lights up which creates an inviting and romantic ambiance.
Playa Palmares Beach
Next, Playa Palmares Beach is another one of the best beaches in Puerto Vallarta near Lemuria Residences. Just a few minutes north of Lemuria, Playa Palmares Beach is access by a set of stairs that lead down from the highway. There is a restaurant and bathrooms at top, and parking is right beside the highway as well. In general, the beach isn't crowded and it's an ideal beach for swimming due to the crystal-clear waters.
Playa Colomitos Beach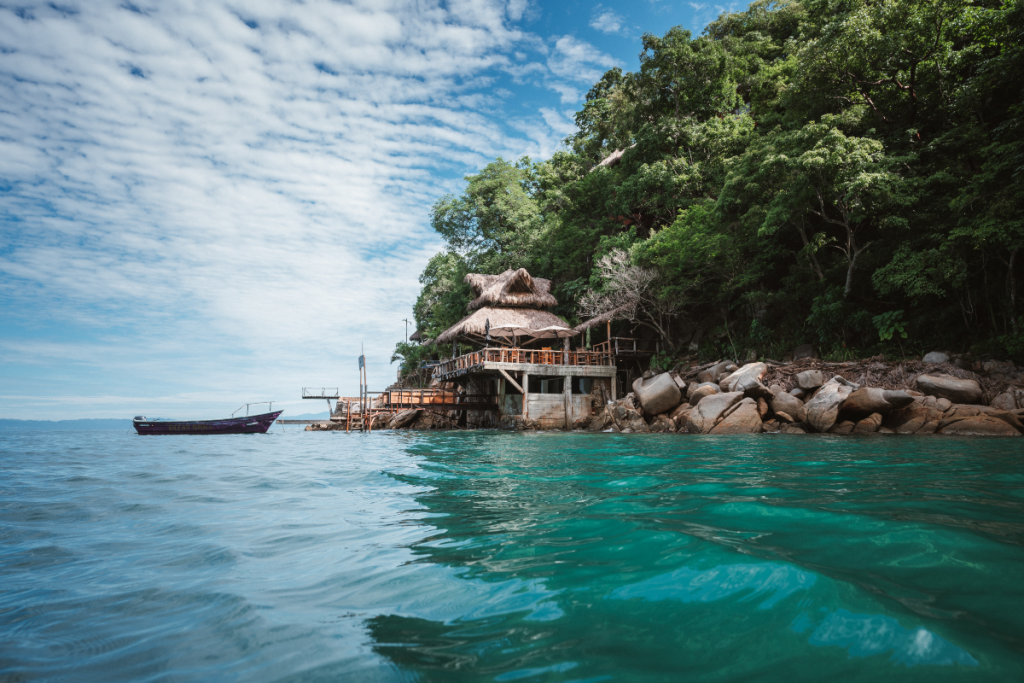 Last but not least, Playa Colomitos Beach is an adorable beach that is located about 20 minutes south of Lemuria Residences. In order to get there, you will need to hike from Boca de Tomatlan or take a water taxi. The sands are soft and white and the waters are a beautiful blue green, which is ideal for swimming. Plan ahead and make reservations at Ocean Grill restaurant which is located directly next to the Playa Colomitos Beach. This restaurant has amazing views and delicious dishes and cocktails, too.
We hope you enjoyed this article about the best beaches near Lemuria Residences. In addition to these amazing beaches, Lemuria also has access to a private beach right in front of the property. That way, homeowners can easily access the water to go swimming, paddleboarding, and more. Plus, the Banderas Bay from the property are simply out of this world. If you'd like to invest in premium oceanfront real estate, contact Lemuria Residences today to learn more about luxury beachfront condominiums for sale in Puerto Vallarta.