Located on Mexico's Pacific Coast, Puerto Vallarta is an idyllic location to take a romantic vacation with your sweetheart. The area enjoys wonderful weather all year round with warm, balmy summer evenings and perfectly sunny and pleasant winter days. The area is also home to biodiverse Banderas Bay which is the 7th largest bay in the world. Plus, there are tons of incredible restaurants, miles of beautiful beaches, and a happening nightlife, too. If you're looking for original things to do on your vacation, we have compiled a list of some fun activities that you and your partner might enjoy. Keep reading more to learn about original things to do in Puerto Vallarta for couples.
Escape Rooms
To start with, a newer and unique attraction in Puerto Vallarta is the Escape Room experience. Located near Las Juntas just 5 minutes north of the Puerto Vallarta airport, guests have 60 minutes to make it out. In order to escape, you will have to look for clues and solve riddles. There are a few different options available. Try the Aztec Origins package that involves searching for the treasure that Moctezuma hid from the Spanish. After being captured and locked in the pyramid of Mictlantecuhtli, you have 60 minutes to break free and flee with the treasure before the curse of the Death God traps you inside the pyramid forever. It's an adrenaline packed and unique experience that you and your partner can enjoy together. A minimum payment of MXN 500.00 is required to book your appointment.
Paddle Boarding in Punta Mita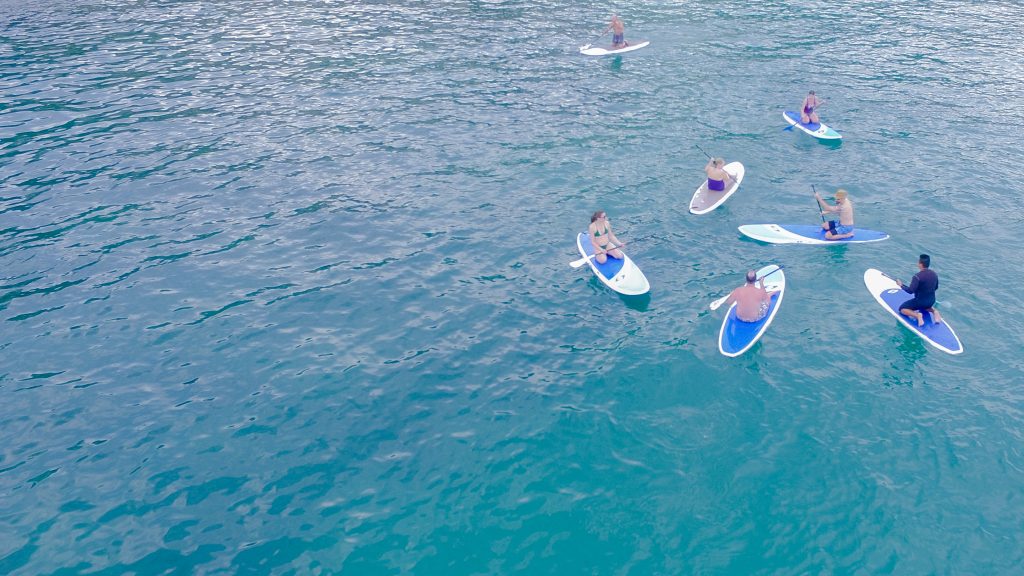 If you want to get active with your partner, why not head north to the charming coastal town of Punta Mita? There, guests will love the crystal clear waters that are generally calm making it a great spot to paddleboard. You can rent paddle boards right on the beach for just around $200 pesos an hour, which is only $10 dollars/hour. You and your sweetheart can enjoy this popular water activity that offers some great views of Banderas Bay and the Sierra Madre mountains. Right now, it's humpback whale season in the area. Humpback whales are currently migrating through the area to mate and give birth to their young in the Bay's warm waters. So keep your eyes peeled as you may catch a glimpse of a whale during your paddle boarding experience. It's sure to be an unforgettable and unique experience for couples to enjoy together.
Taco Bicycle Tour
One of Mexico's most popular and delicious foods is tacos! In Puerto Vallarta, you can take a Bites and Bike tour with your honey and sample the area's best tacos along the way. Get ready to bike along charming cobblestone streets of Puerto Vallarta as you get to know the area's history and most interesting landmarks. This guided small group bike tour run by Puerto Vallarta Food Tours will take you to some of Puerto Vallarta's most popular neighborhoods including Cinco de Diciembre, Centro and Old Town. It's a great way to explore the area's most iconic landmarks including the Church of Guadalupe, the vibrant town plaza, Los Muertos Beach Pier, a local fish market, cemetery and the Malecon (boardwalk) as you also try the area's best tacos. A bike tour is a fun way to get an insider's look into what makes Vallarta such a unique and inviting place to visit and live.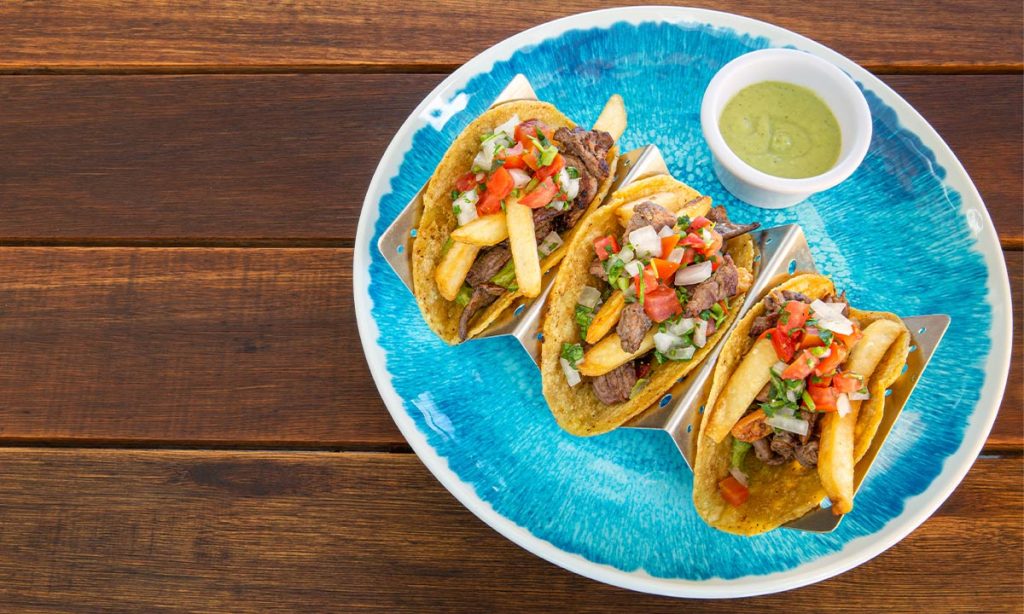 If you find yourself in Puerto Vallarta with your partner, we hope you will try our suggestions for original things for couples to do. In addition to our suggestions above, you can also try a couples massage on the beach, a romantic dinner at a beachfront restaurant, or enjoy a sunset cruise on the bay. There's so much to do in Vallarta that you will never run out of fun things to do with your sweetheart. Right now, the weather is perfect in Puerto Vallarta so why not surprise your honey with a last minute vacation to Mexico? It's a great time to pamper your loved one with a romantic getaway to paradise!