When visiting Puerto Vallarta, there are endless things to do and see. Located on the Pacific Coast of Mexico in Banderas Bay, the area has natural beauty that delights visitors and residents alike. The lush greenery of the Sierra Madre mountains creates a vibrant backdrop where the vegetation reaches the shoreline. The area is also a popular location to buy premium beachfront real estate. In Puerto Vallarta, the brand new Lemuria Residences is ideal for luxury investors wanting to buy a second home in paradise. Lemuria is a new luxury real estate development located within the exclusive beachfront community at Garza Blanca's South Master Development south of downtown PV. Contact them today to learn more about premium coastal real estate. In the meantime, if you're wondering what are the top attractions and things to do in Puerto Vallarta, keep reading below to learn more.
Puerto Vallarta Malecon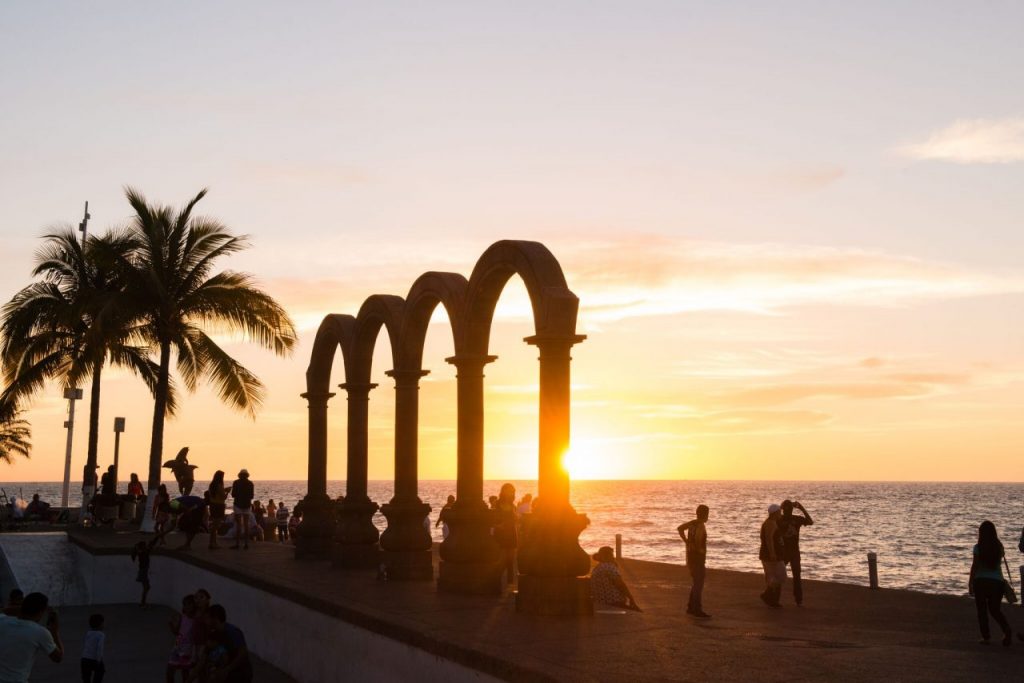 To start with, no visit to Puerto Vallarta is complete with a visit to the iconic malecon boardwalk and pier. The 12-block promenade is an ideal place to take a stroll while enjoying stunning ocean views, interesting art sculptures, restaurants, bars, galleries & shops. The Malecon is an ideal place to take a sunrise stroll or jog in the morning before the crowds get too busy. In the evening, it's a nice place to grab a drink as you watch one of Banderas Bay's famous sunsets. In addition, the colorful Puerto Vallarta sign is located near the city's Arches which is a perfect place to take a vacation photo. There are also tons of nightclubs located along the Malecon so you can go bar hopping at night, too.
Lady of Guadalupe Church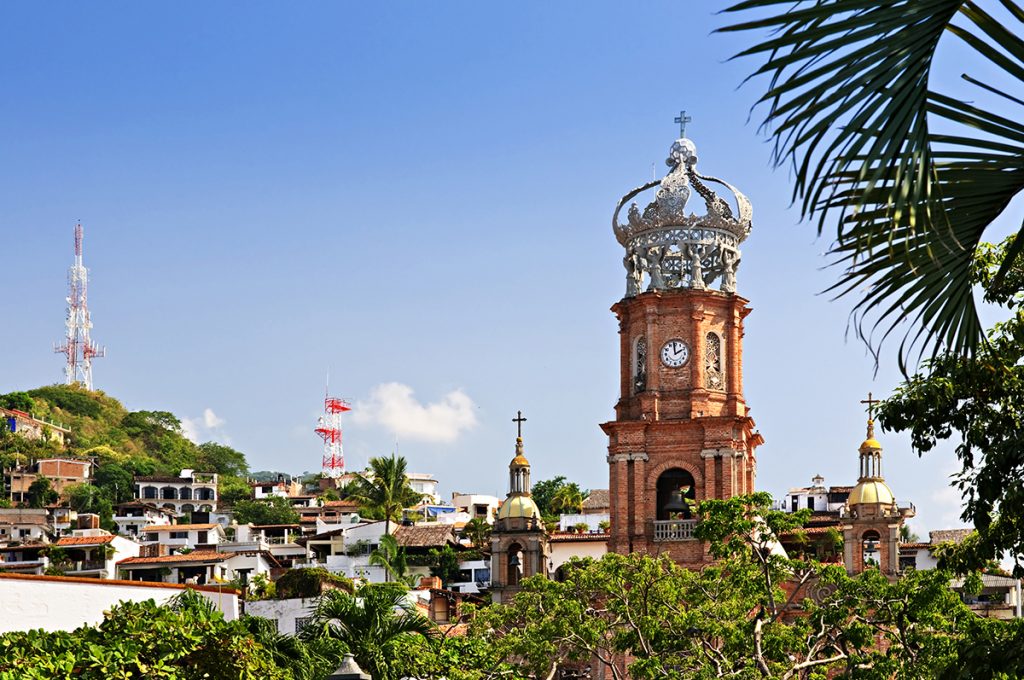 Also, the town's main church is located nearby which is The Church of Our Lady of Guadalupe. In Spanish it is called La Iglesia de Nuestra Señora de Guadalupe, and is a Catholic church that is open daily. Services in English available on Saturdays and mass in both Spanish and English on Sundays. Make sure to take time to get a picture of the beautiful church with its unique crowned top. The crown was added to the church in 1965. However, it was destroyed on October 9th, 1995, when an earthquake in Colima jolted Puerto Vallarta with intense tremors. Later, Carlos Terres had the honor in 2009 of sculpting the replacement crown for the Our Lady of Guadalupe Parish, the church that is the main symbol of the city around the world.
Puerto Vallarta Pier
Next, the Puerto Vallarta pier is located in Los Muertos beach just south of Old Town. Did you know that the Puerto Vallarta pier is considered one of the most beautiful piers in the world? It's true. The renovated pier was inaugurated on January 4th, 2013 and is a unique sailboat design that lights up in the evening. Take time to walk up to the pier during your visit to Puerto Vallarta. You can enjoy great views of Old Town and the beaches from above. Plus, local fishermen dock their boats there so the people watching is great, too.
The Marigalante Pirate Ship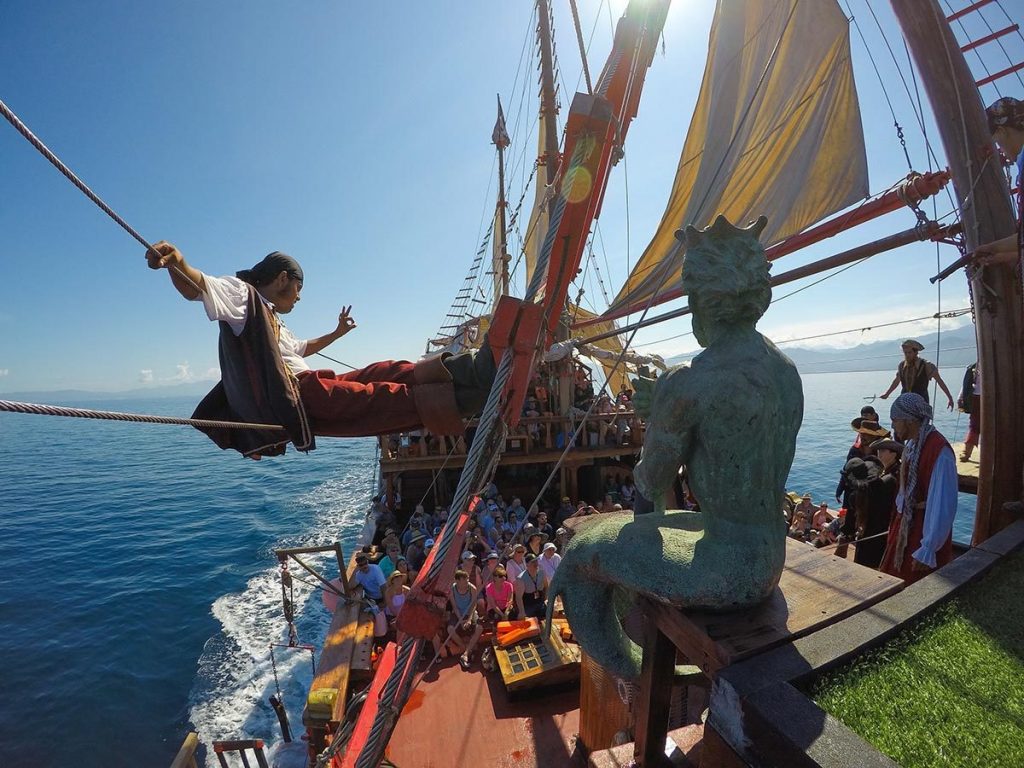 If you want to enjoy a day of fun and adventure that the whole family will enjoy, book a tour on the Marigalante pirate ship adventure. It is one of PV's top tours that is well worth the money. Guests will be thrilled by world class entertainment including live music and impressive acrobatics. Plus, cleverly costumed pirates will keep the mood upbeat and fun for your entire experience. Guests are even assigned their very own personal pirate waiter to keep the drinks flowing. A premium open bar and delicious gourmet dinner will make everyone that attends content. Whether you choose a day or evening tour, cruising Banderas Bay on the 17th century replica pirate ship is an experience to remember forever. The evening tour concludes with an explosive fireworks display that will light up the evening sky over Puerto Vallarta.
Visit TierraLuna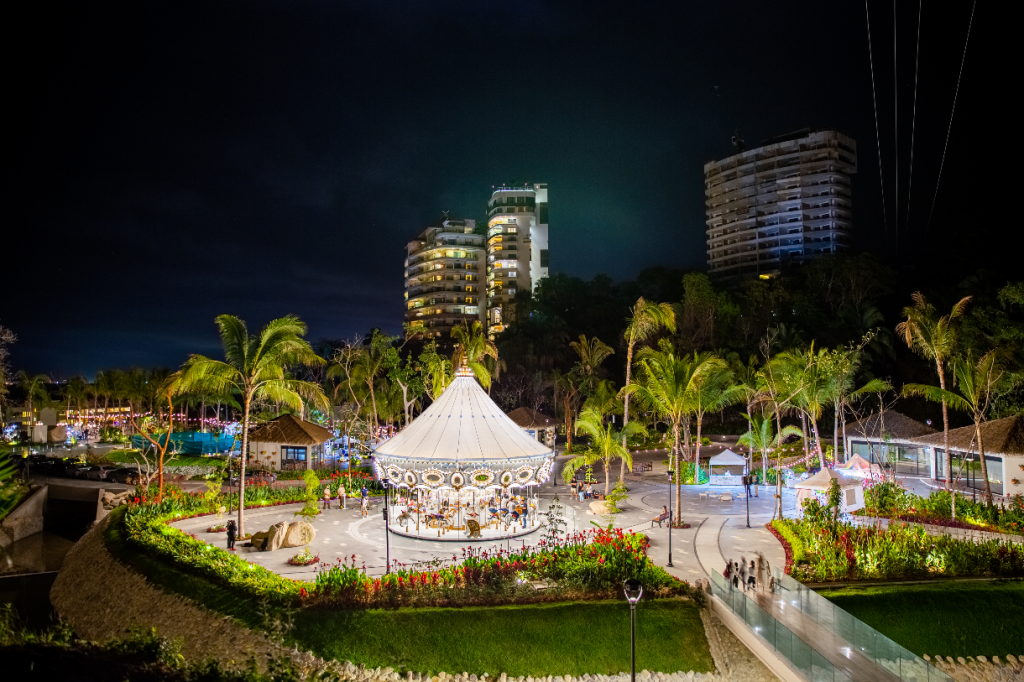 Next, a brand new development has been created on the Garza Blanca Preserve south of downtown. There, TierraLuna is a beautiful open-air space where artistic, social, and recreational activities are held. The innovative concept combines a little bit of everything including excellent restaurants, art, shopping and live music into one zen-like space. There are also areas for yoga and special events as well. An organic Farmers Market will feature locally produced goods. Also, a weekly Art Walk will showcase the work of local artists every Friday evening from 7:00 pm to 11:00 pm, accompanied by live music. Shopping aficionados will love to browse through the nine upscale boutiques that sell high end clothing, jewelry, and shoes. TierraLuna is open daily from 3:00 pm to 11:00 pm.
Lemuria Residences – Luxury at its Finest
If you're looking to invest in a dream vacation home in paradise, contact Lemuria Residences. The unprecedented development is destined to become the hottest address in Puerto Vallarta. The full ownership condominiums are ideal for homeowners who want an upscale and low maintenance property. Plus, a variety of luxury beachfront residences are available from a 2 bedroom home up to elegant penthouses with Banderas Bay views that don't quit. With 1700 acres of natural areas, there are great trails for hiking and running right at your doorstep. Plus, the gated community also has multiple pools and a beach club so that every day feels like a vacation.
You deserve to live a luxury lifestyle at the beach. Don't miss out on special pre-sale discounts on this exclusive full ownership development in PV. Contact Lemuria Residences today to learn more. Your dream vacation home in Mexico is waiting for you to come home!