If you love the ocean, Puerto Vallarta is one of the best places in the entire world to enjoy numerous water activities and sports. Thanks to a warm climate, the air temperature and water temperatures remain pleasant all year long for a variety of activities including paddleboarding, snorkeling, scuba diving, kitesurfing, swimming, and more. Situated on Mexico's Pacific Coast in Banderas Bay, Puerto Vallarta is an outdoor adventure lover's dream come true. The average annual water temperature on the coast is around 80°F. Likewise, the water temperature usually ranges between 71°F in January and 87°F in July. Do you want to take a vacation to Puerto Vallarta soon so you can partake in fun water sports? If so, keep reading more below about the top water activities in Puerto Vallarta.
Paddleboarding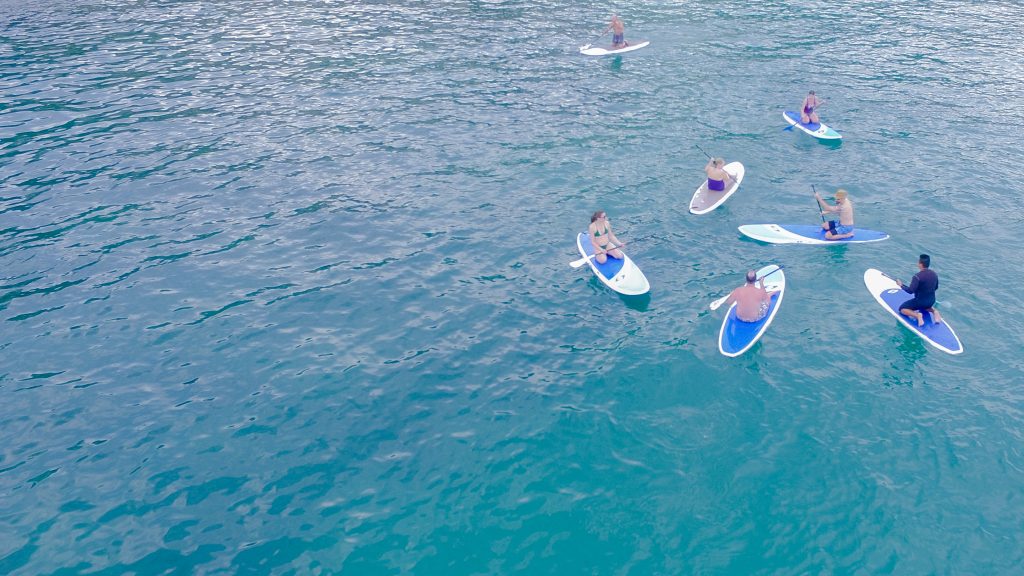 To start with, one of the most popular water activities in Puerto Vallarta is paddleboarding. If you didn't already know, paddleboarding is a water sport in which people lie or kneel on a paddleboard or surfboard in the ocean or another body of water. Also, stand up paddle boarding is easy to learn, so people of all ages and fitness levels are capable of paddle boarding with just a little practice. In Puerto Vallarta, popular spots to paddleboard include Punta Mita located just half hour north of Puerto Vallarta airport. There, the beautiful clear, calm waters are ideal for paddleboarders of all skill levels. Beachside paddleboard rentals are available and you can rent a paddleboard for about $10 dollars or $200 pesos for an hour. Grab a friend and hit the beach to enjoy being active while appreciating the beauty of Banderas Bay from atop a paddleboard.
Snorkeling
Secondly, snorkeling is another top water activity to enjoy in Puerto Vallarta. Snorkeling is the practice of swimming through a body of water while equipped with a diving mask, a shaped breathing tube called a snorkel, and sometimes swimfins. In some areas of Banderas Bay, you'll likely see a wide variety of marine life including colorful fish, sea turtles, and manta rays. Two of the best spots for snorkeling near Puerto Vallarta include Colomitos Beach and Los Arcos. For starters, Colomitos is a small beach that is located between the quaint fishing villages of Boca de Tomatlan and Las Animas. There are no roads to Colomitos, so you'll need to take a water taxi or hike from Boca to get there. Secondly, another great snorkeling spot is Los Arcos National Marine Park which is reachable by boat. There, you can snorkel around the islands, and swim through tunnels and caves, too.
Kitesurfing
Next, kiteboarding or kitesurfing is an extreme sport where the kiter uses the power of the wind to be pulled on the water while attached to a large power kite. These days, most modern kitesurfing kites are made of polyester because it has a superior UV resistance. Puerto Vallarta is a world-class kitesurfing destination, especially in the town of Bucerias which is about 20 minutes north of Vallarta airport. Due to its geographic and climatic conditions, the area receives strong winds and moderate waves during the months of March through June making it an ideal spot to kitesurf. In fact, Bucerías is one of the best kiteboarding destinations in Mexico. Similarly, the spot is also very popular for windsurfing and hydrofoil kiteboarding, too. If you want to try it out, you'll need to take lessons to learn the necessary skills required to enjoy this exciting and thrilling water sport safely.
Swimming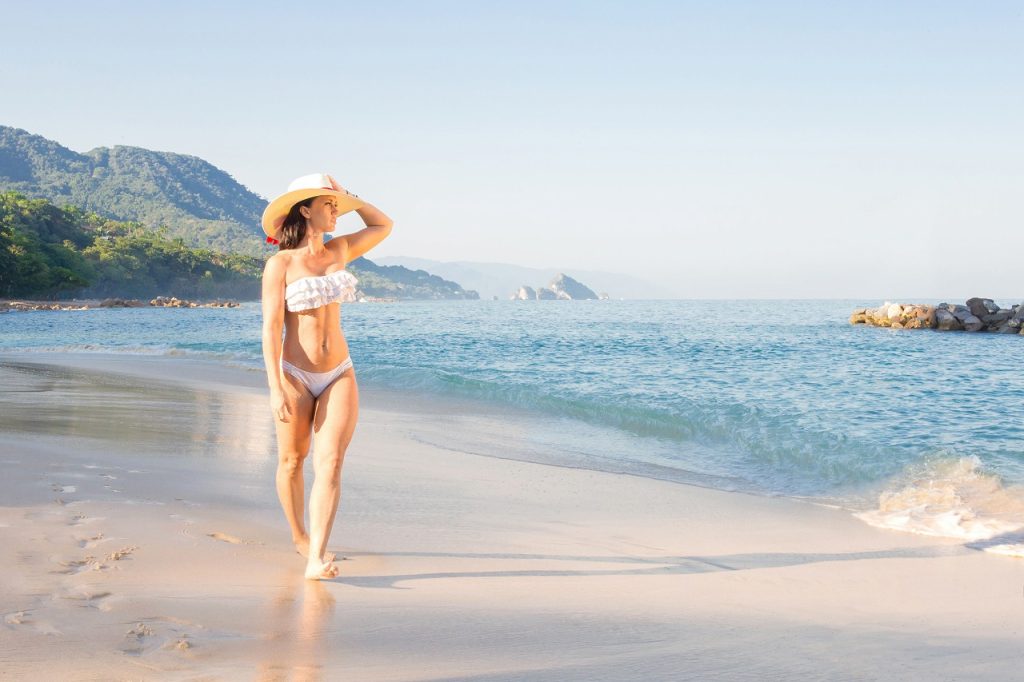 Last but not least, swimming in the ocean is another one of the most popular water activities to enjoy in Puerto Vallarta. Thanks to the warm, sunny days, you can go swimming all year long in Puerto Vallarta. Whether you want to swim laps in the sea, or just frolic in the waves, the waters of Banderas Bay are calmer than the Pacific Ocean. As a result, the area's local beaches are perfect for swimming. In general, the summers have less wave action and the water is clearer as well. Wondering what are the best swimmable beaches in the area? Los Muertos Beach is located on the southern end of downtown Puerto Vallarta and is the area's most popular beach. It's great for swimming and people watching, too. South of downtown Puerto Vallarta, the tranquil beaches of Conchas Chinas and Playa Palmares are other top places to go swimming in the area.
We hope you enjoyed this article about the top water activities to enjoy in Puerto Vallarta. What kinds of activities would you like to try during your next getaway to beautiful Mexico?