There are many reasons why Puerto Vallarta South is a great area to live in. For starters, the south end of Puerto Vallarta is home to some of the most gorgeous coastline in all of Banderas Bay. There, the lush Sierra Madre jungle reaches down to the water's edge along the south shore. As a result, the tropical and lush environment creates incredible natural beauty that is unparalleled in Banderas Bay. Plus, the famous Los Arcos natural rock formation is found just off the coast. As a result, many high end properties like Lemuria Residences are located in the area to take advantage of indoor-outdoor living to become one with nature. Keep reading more about why Puerto Vallarta South is a great area to live.
Why Puerto Vallarta South is a Great Area to Live In:
1. Great Climate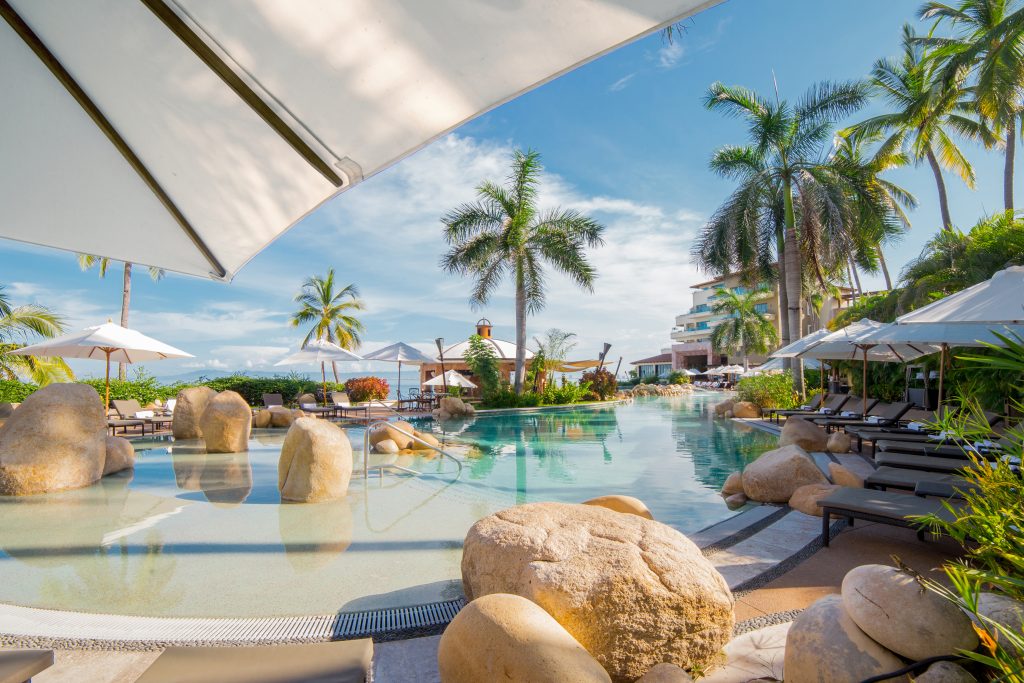 Firstly, Puerto Vallarta enjoys an attractive climate that is pleasantly warm all year long. The winters are sunny and perfect, with cool evenings and mornings. Summertime can bring intense heat and humidity, but it also brings lovely rainstorms and lightning displays that light up Banderas Bay in a dazzling show that takes the breath away. Also, the area's warm climate is ideal for homeowners who want to take advantage of being active outdoors. Outdoor fitness buffs will love that they can swim in the ocean, paddleboard, surf, snorkel, hike, mountain bike all year round.
2. Beautiful Views & Beach Access
Next, Puerto Vallarta's South Shore has some of the most stunning views in all of Banderas Bay. Conchas Chinas beach has sparkling turquoise waters and tide pools that little ones love to explore. Playa Punta Negra is another lovely beach in the area that has a long wide shore and is a great spot for swimming, snorkeling or paddleboarding. At Lemuria Residences, homeowners will enjoy direct access to a beautiful and private beach. There's nothing quite like being able to walk out your front door and straight down to the water's edge.
3. 24 Hour Security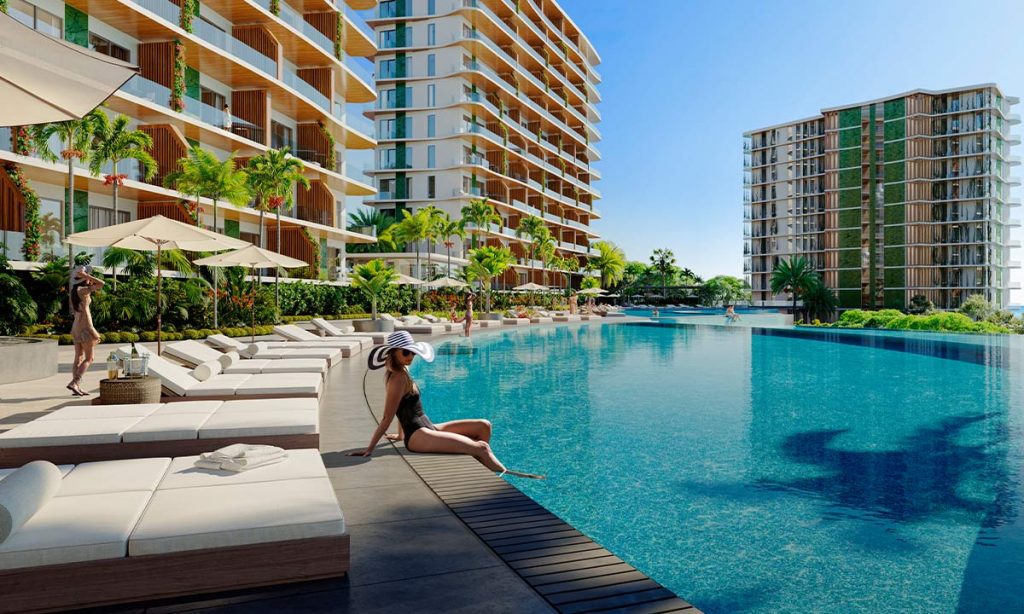 If you own a home in an upscale private community like Lemuria Residences in Garza Blanca South, you will be able to feel safe and secure. With security controlled entrance into the neighborhood and a 24-hour security team on hand, it is nice to know you and your loved ones are taken care of. Plus, when you leave your home to travel, you can feel at peace that your home is also safe while you are away.
4. Luxury Amenities and Spacious Residences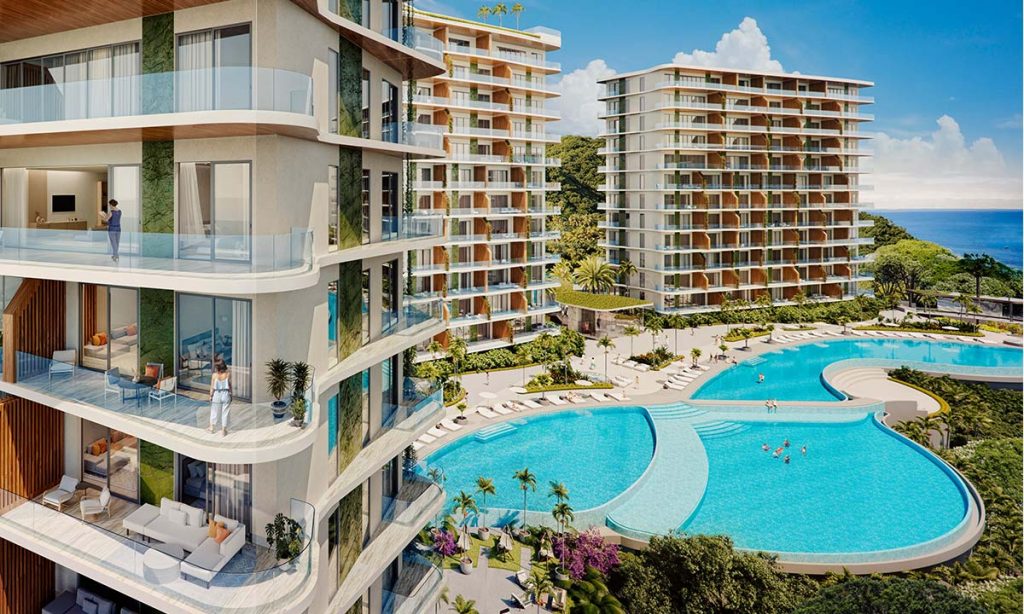 Another great reason to live in Puerto Vallarta South is because you can own a home that also has resort amenities. While standalone homes are great for privacy, owning a beachfront residence can make every day feel like vacation. Amenities on the property include multiple pools, European Spa, fitness center, zen-like outdoor spaces, an organic garden, gourmet restaurants and children's play areas. The result is an all encompassing environment where you have everything you truly need. Plus, if you live in Puerto Vallarta South, your home will be peaceful and quiet, but you can still get into the hustle and bustle of Old Town within minutes.
5. TierraLunaOutdoor Pavilion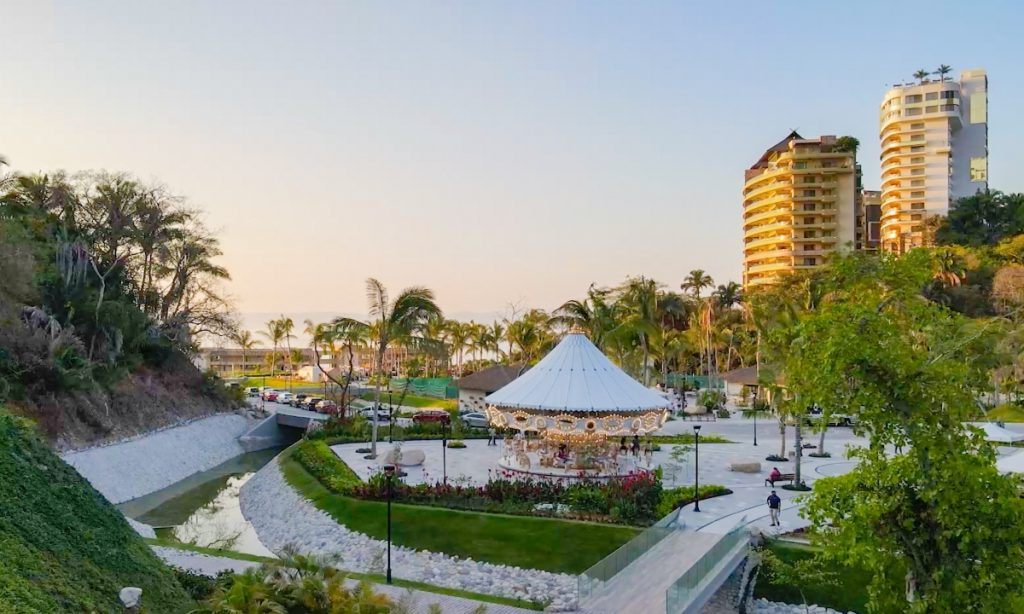 Lastly, the brand new TierraLuna outdoor pavilion is another great reason to live in Puerto Vallarta South. Located on the Garza Blanca Preserve, TierraLuna is an exceptional open-air space. There, artistic, social, and recreational activities are held with evening events and weekly farmer's markets. TierraLuna has an intriguing mix of incredible restaurants, shopping, art and fitness and mediation spaces in one lushly landscaped location. TierraLuna is an ideal outdoor space where people can reconnect with nature and captivate their senses at the same time. If you live in the area, it's easy to head over to TierraLuna. Don't miss their weekly buffet dinner on Fridays that also include live entertainment.
If you're in the market for a dream home in Puerto Vallarta, check out the brand new Lemuria Residences. With an attractive location in the sought after south shore of Banderas Bay, Lemuria Residences are spacious upscale condominiums located on the beachfront. Plus, homeowners will enjoy premiere access to world class amenities and services. There are even green spaces, an organic garden and kid's areas on the grounds, too. If you want the best second home in Mexico, contact Lemuria Residences today to learn more. Right now, pre-sale discounts are available for a limited time only. Don't miss out on your chance to own at the hottest address in town.